Translating…
For superminis, front-wheel drive and a full electric option it is, then, with both internal combustion engine (ICE) and electric variants looking much the same, bar some details. The idea is that electricity is just another form of powertrain – you pick diesel, petrol or electric depending on your driving. It's whatever's most convenient for you, not a philosophy.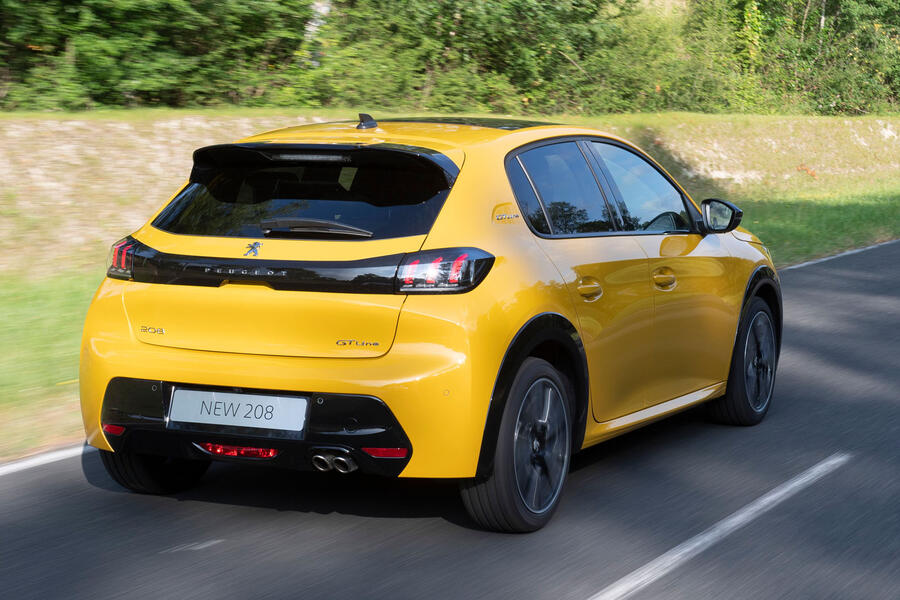 In the DS 3 Crossback, the onlyCMP production car we've driven so far, it's hard to see that this has compromised things too much. In some ways, the beauty of a pure EV platform is that you can put mechanicals where you want to and thereby maximise interior space, and this misses out on that opportunity. But PSA's reckoning makes sense on mass-volume cars: if you want to keep your manufacturing options flexible, putting all your drivetrains on the same architecture means different versions roll down the same production line in the quantities relative to the amount people want each one. 
As is the way of things, then, the engine sits at the front of the 208 and drives the front wheels, with struts up there and a torsion beam at the rear. You'll be able to choose from 75bhp, 99bhp and 128bhp 1.2-litre three-cylinder turbocharged petrols, a 1.5-litre 99bhp diesel or a 134bhp battery electric powertrain.
The e-208 should go on sale at pretty much the same time as the ICE variants. That it shares the same body as the 'regular' car means the hardware has to go in a similar place – the motor and electrickery under the bonnet, filling that space quite easily, with the batteries under the rear seats, where the fuel tank would usually be, plus through what we'd have once called a transmission tunnel and under the front seats in an H-shape. The interior is all but the same, though, so you wouldn't know you were in one or another until, as a rear passenger, you went to slide your feet under the front seats and couldn't get your toes so far in.
There's one electric option for now: a 134bhp motor and a 50kWh battery giving a WLTP range of 211 miles. You plug it in on the left, near the back – the same place as the filler nozzle is on ICE cars. Industrially, this is all perfectly sensible: superminis are meant to be inexpensive but electric cars are currently more costly than ICE alternatives, so differences are kept to a mimimum. The e-208 does need a marginally wider rear axle, however, to accommodate the battery pack, which is wider than the fuel tank, hence it gets wheelarch spats that are otherwise the preserve of higher-grade ICE cars.