Translating…
Renault has revealed it encountered fresh Formula 1 engine problems in the Hungarian Grand Prix after Nico Hulkenberg's power unit was force to run in its "safe mode".
A week after both its cars retired from the German Grand Prix, Renault failed to score points again Hungary as Hulkenberg finished 12th, two places ahead of team-mate Daniel Ricciardo.
Ricciardo's back of the grid starting spot, the result of apost-qualifying engine change, meant a top-10 finish was always likely to be an uphill task, but Hulkenberg said his 11th place on the grid was "pretty good" for his hopes of making the points.
Hulkenberg reported early on in the race that "I have no power on the straight", and both he and Renault said after the race that he had been held back by his engine being locked in safe mode.
"We struggled with the car, with an engine-control issue from the beginning of the race, which meant I lost consistently three tenths a lap," said Hulkenberg.
"That made things tricky and we just didn't have the pace to progress into the points."
Renault team boss Cyril Abiteboul added: "With Nico we were targeting points, but with an engine having to run in safe mode and a very modest advantage over the soft-tyre starters, we could not make our strategy really work."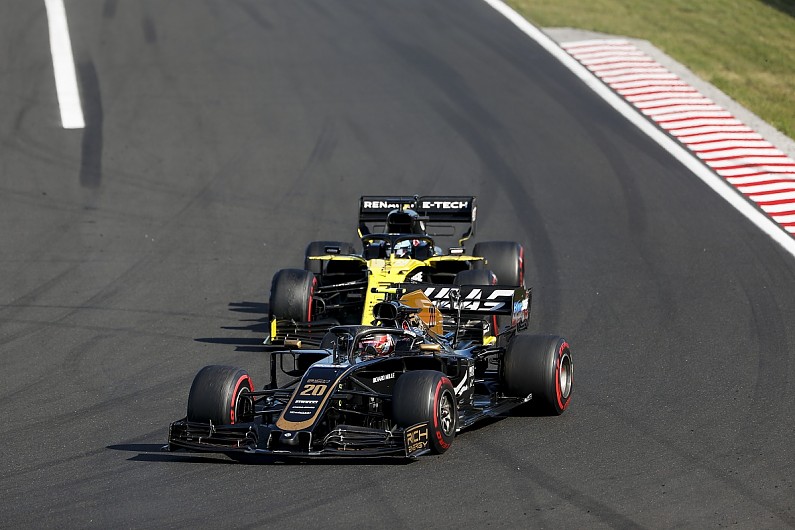 Abiteboul said one of the few positives for Renault was the way Ricciardo persisted in his fight with Kevin Magnussen over 13th spot, despite failing to pass the Haas driver.
"He had a good fight with Magnussen until the last corner, showing that he is a fighter who does not surrender," said Abiteboul.
"His attitude on track must be an inspiration for us as we head towards the summer break, with a first half of the season well below our objectives."