Translating…
Written by Ralph Alex Arakal | Bengaluru | Published: November 8, 2019 7:13:55 pm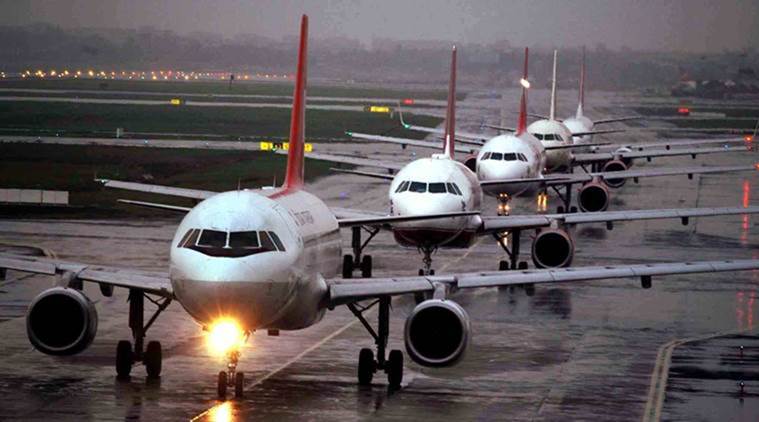 Bengaluru will now connect 82 destinations, including 25 international cities.
Ahead of the commencement of winter schedules, the Bengaluru International Airport Limited (BIAL), which operates Kempegowda International Airport (KIA) in the city, Friday announced flights to seven new destinations.
New flights from KIA will now take-off to two international and five domestic destinations.
The new destinations include Addis Ababa, Amsterdam, Jaisalmer, Jharsuguda, Jodhpur, Tuticorin, and Bidar. With this, Bengaluru will now connect 82 destinations, including 25 international cities.
With the new additions, the average international Air Traffic Movements (ATMs) for winter 2019-20 is expected to grow at 12 per cent over summer 2019, while domestic movements are expected to achieve a growth of 16 per cent. "The overall growth forecast for the forthcoming schedule is pegged at 16 per cent," a BIAL spokesperson said.
Ethiopian Airlines hadrecently started weekly non-stop flights between capital Addis Ababa and Bengaluru, making the Silicon Valley the third destination in India after Mumbai and New Delhi to have direct connectivity to the destination.
At the same time, three weekly flights to Amsterdam will be operated by KLM Royal Dutch airlines.
Meanwhile,SpiceJet will begin operations to Jaisalmer (six flights per week) and Jharsuguda in Odisha (daily flights) from November 16. At the same time, IndiGo airlines will continue to operate daily flights to Jodhpur and Tuticorin, which began operations from October 27.
"Introducing newer routes and new airlines will significantly transform KIA as the gateway to a new India," Satyaki Raghunath, Chief Strategy & Development Officer, BIAL toldIndianexpress.com.
Bangalore airport to achieve 700 Air Traffic Movements per day
At the start of winter 2019, the BLR Airport is expected to achieve ATMs of about 700 per day (611 domestic and 89 international). As the season progresses, the daily ATMs are expected to reach 727 (635 Domestic and 92 International).
According to BIAL officials, the hourly runway capacity will continue to be 40 movements per hour.
With the second runwayset to be commissioned on December 5,KIA will soon be able to handle more flights. The New South Parallel Runway (NSPR), earlier on August 27, had marked the successful completion of validation flights.
For all the latestBangalore News, downloadIndian Express App
© IE Online Media Services Pvt Ltd